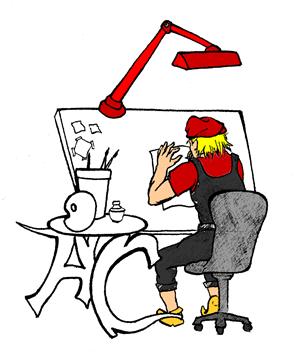 Welcome to the Art Club Home Page!
Everyone is welcome, you do not need to be good at art in order to join, just enjoy it!
Join our club Schoology group page with code: RNCRV-6RNG6
All Art Club Meetings will be on the Second Wednesday of every month from 2:30 - 4:00 in room 316
Open Studios will be held on the Third Wednesday of every month from 2:30 - 4:00 in room 316
Art Club Officers:
Anyone interested in becoming an art club officer should fill out this google form:
https://docs.google.com/forms/d/1ddnhxCEDgts2Dtn_1f8a5qxoG4NJ06brz0A6RAHsYRc/edit?usp=sharing
2022-2023 Officers:
President: Skylar Wagner

Vice-President: Madison Pluck

Treasurer: Ana Kreider

Secretary: Vivian Gardner

Historian: Pete Grubich

Logistics Assistant: Josh Speck

MS Officers: We need representatives from the MS. Please Apply using the link above.
Announcements:
Our next meeting will be on February 8 2023.
Next Open Studio: February 15, 2023.
Interested in learning more about Art Club? Please email Mrs. George at kgeorge@acschools.org.