Special Education Services
It is the mission of the Annville-Cleona School District to guide and motivate all students to acquire the knowledge, skills, and values to positively contribute to society. It is not uncommon for students to require additional supportive services on the road to learning, growing, socializing and becoming contributing citizens in their community.
Special Education Services are provided by Annville-Cleona School District and other educational agencies, including Lancaster-Lebanon Intermediate Unit 13 and Neighboring School Districts in Lebanon County.
Special education is planned instruction specifically designed to address the educational and related developmental needs of children with disabilities. This includes Early Intervention Services for pre-school students starting at age three and services for school age children in grades K-12.
For students who are eligible (meet eligibility criteria) with Individual Education Plans (IEP), instruction is based on the core (district) curriculum. The IEP team documents current education abilities, areas of needs and outlines goals, accommodations/ adaptations or modifications and teaching strategies, as well as other support systems that assist the student to access the general education curriculum.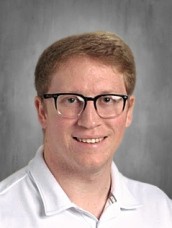 Ian Frazier
Administrative Assistant to Director of Student Services
717-867-7600 ext 5008
ifrazier@acschools.org