SAFETiNET is a FREE event brought to you by Annville-Cleona School District. It is the region's first single-day conference that is focused on providing parents and caretakers valuable knowledge and resources to help children safely and responsibly navigate technology.
Children are introduced to various forms of technology throughout childhood. Knowing when and how to provide access is a daunting task. Furthermore, once children have access, what are the consequences (positive and negative) of having access? What options exist to help parents and caretakers monitor and limit device access?
SAFETiNET is focused on providing practical information to assist in answering these questions (and more!) that participants can put into practice immediately when leaving the conference.
Date:
Saturday, March 11, 2023 @ 9 AM
Doors Open at 8 AM
Address:
Annville-Cleona Secondary School
520 S White Oak St
Annville, PA 17003
Cost:
FREE!
Lunch Provided
Free T-shirt for the first 250 to register!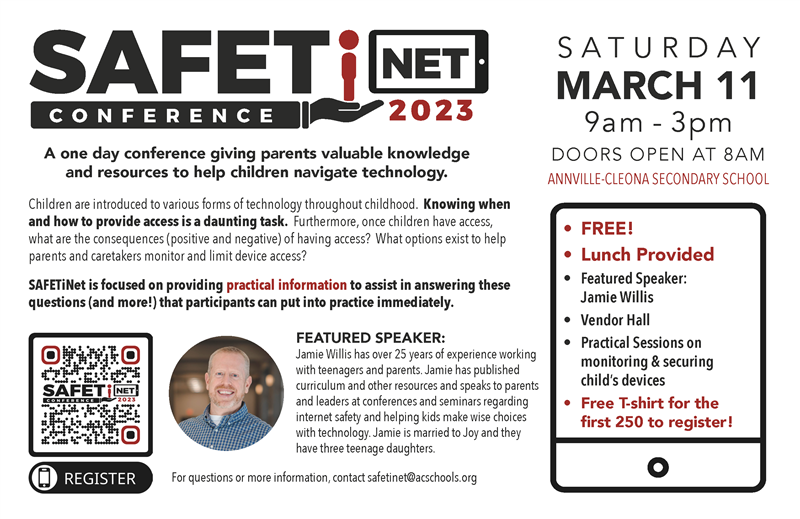 Thank you to our 2023 PLATINUM Sponsors!